Hello Wolfhomies!

Summertime is already here and we hope that you all are enjoying it!
The Wolfhome Administration and Event Committee would like to present this season's most exciting Event, we present to you the Floaty Competition!
Curious what it's all about? Lets just say we're gonna have some summer pool fun & get you all to bring out those creative juices!
Give Me The Details!
Summer time means pool time which means floaty season! Tis the season to find the tackiest, bestest & funniest floatation devices in all the land. What does that mean you say? Draw yourself in the most awesome floaty you can think of! Thats right, this Event will allow you to draw your own characters with their very own floaties! Make sure that yours is designed to be the very best floaty because, as in all competitions, the winners will get a prize!
Additional Information from Questions:
1. You CAN submit more than one entry!
2. All members of the Wolfhome Community are eligible to enter and win the delta prizes, including members of the Administration, the Event Committee & the Relation Team

After the deadline, the Event Committee will have private voting for the user base to vote for their favorites! Private voting will be open for 2 weeks, then the winner will be announced. Please send all votes to me, Eventful. Please do not post here on the topic with your votes, it ruins the surprise!
What Are The Prizes?
The competition will only have 3 winners!
The winners of the Event will receive the following:
1st Place: 5 Deltas + Gold Trophy
2nd Place: 2.5 Deltas + Silver Trophy
3rd Place: 1 Delta + Bronze Trophy
Not a winner?
Well, whether you are part of the winners or not, it doesn't matter!
Each participant will also receive a special freebie from Fik for taking part in the competition!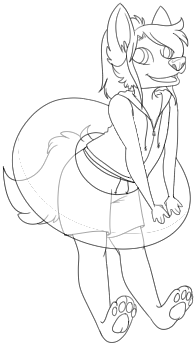 Check them ALL out here!
NOTE: It is not required, but you are also free to upload your entries as poses for chat! Please check out the Wolfhome Art FAQ for more information on how poses are accepted and the requirements needed!
By participating, you will also earn a stamp!
When's The Deadline?
The deadline for the whole competition will be August 31st!
You definitely still have some time to come up with a design for the most breathtaking floaty this season!
Simply post to let us know if you'll be participating so we can take note who our participants will be!
Participants
Refresh

*


Darbi
Fik

*


Raij

*


Artemis
sadrien
ZalaSly

*


kos
itzeppelin
Faeley

*


Puck

*



*
- Submitted
Since this is also a Wolfhome Event, we do ask that people keep their designs appropriate to accommodate the Wolfhome Rules!
But of course, let's not forget the most crucial rule of this Event and this is...
TO HAVE FUN!
Submitted Entries
Refresh
ZalaSly
Fik
Faeley
Raij
Puck
Any questions or concerns? Please PM your host Avani =) You may also contact any Event Committee Member as well.
We look forward to seeing everyone's whacky floaties and hope you enjoy the Event!