Howloween 2014:
Guess How Many!
Boo! Welcome to the "Guess how many" contest! This new event is hosted by the Wolfhome Administration, and the purpose is to guess how many objects are in the jar! All you need to do is provide a number!
The Rules:
-You may only enter once, use it wisely!
-Be kind to the guesses/entries of others.
-Most importantly, have fun!
The Prizes:
First Place: 10 deltas
Second Place: 5 deltas
Third Place: 2.5 deltas
The Jar: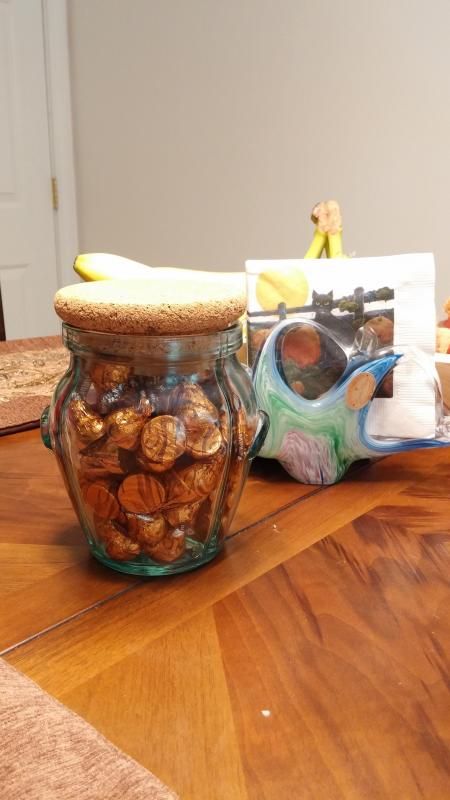 Contains Hersey Kisses and Starbursts!
The deadline for this competition is October 31st.
Good luck and have a spooktastic Halloween!