Clovette's Colouring Tutorial



<< PREVIOUS: Lineart || NEXT: Cel Shading >>

This tutorial is part of a series of tutorials I have made detailing my pose-making process. There are certain things that may vary (such as layers) if you are choosing to jump into this tutorial without having followed its previous parts. If you have any questions, please ask.

I use SAI for this tutorial. It can be done the same way in photoshop, but you may have to look around for the same settings. If you have questions, I am well versed with this method in photoshop as well and can assist you.



This topic is not for colouring in greyscales!


You can find that topic here: (insert link when done with other tutorial lol). This topic is for the general pose-making process and begins after you achieve a lineart.

First you will need to obtain your lineart.
For my example, since I am drawing it myself, I am starting with a transparent lineart. If you already have achieved a greyscale, then see above.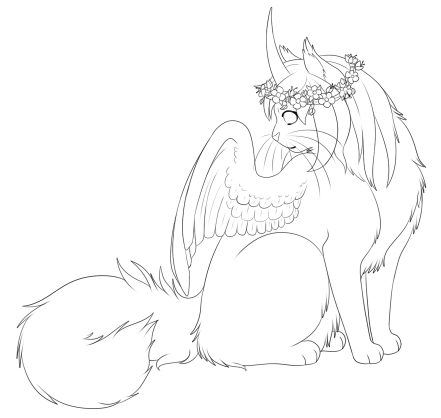 Low quality due to zoom out.

Select the blank space outside of the lineart.
Doing this will most likely leave you with chunks of selection missing. EX: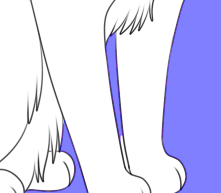 Simply select these areas where you do not want colouring to be.
Once you have selected all of the areas which should be transparent, invert the selection so that it is selecting everything inside the lineart. This can be done under the "select" menu of the art program you are using.

Make a layer below your lineart layer.
Name the layer "colour" or whatever, and then fill it with white.
Deselect by pressing ctrl d or going to the select menu.

Make another layer below your colour layer, and fill it with a dark colour.
Doing this will enable you to see all the loose pixels coming from your selection. Don't worry! Getting rid of them is easy.

At this point, your layers should look something like this: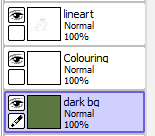 Here comes the fun part.
Select your colour layer and the eraser tool, and begin to erase all the loose pixels.
If you mess up and accidentally erase inside the lines, it's easy to fill back in!
Stuff like this: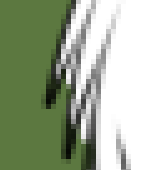 SHOULD BE ABSOLUTELY ANNIHILATED AS HARD AS YOU CAN!!!
into this: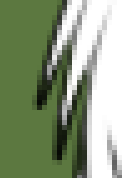 Once you have all the pixels cleaned up, opacity lock your layer.
In SAI, this is an option immediately above the layer panel called "Preserve Opacity". Check the little box and you're good to go.
In PS, this is immediately above the layer panel and is the first little checkered square thinger after the "Lock:".

Opacity locking makes it so that whatever layer you are on cannot be coloured outside of what is already coloured. It's like having a selection, but it's 1500x better 'cause you're guaranteed to retain all your pixels and not make any additional mess.

Start colouring!
I don't really have any tips here. I'm sure I'll come up with some as I'm colouring myself. Just don't mess the character up is all I gotta say.

I was right. I use the sketch tool to colour. This tool isn't available with all SAI models, so if you don't have it, just do your thing. If you do have it and want to colour like Clovette, here are my settings: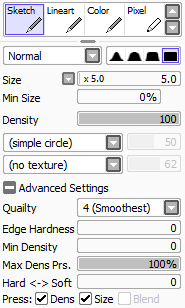 I was right some more. Here are some tips:
Start by filling the whole layer with the colour that is most abundant. I have this thing where I have to fill it with those colours and then layer on the markings. It's very efficient.
I also only use one layer for colouring. If you want to use more than one for layering the markings, go ahead. You can make a new layer above the colour base layer and then create a clipping group to the colour layer. This is near the "Lock Opacity" option. Clipping groups do the same thing as the opacity lock, except they stick to what has been coloured on the layer below them.

You will probably come across something like this while colouring:



Das coo'. Just release the opacity lock, fill in the transparency, and then lock it again and keep on keepin' on.

Once you have finished colouring, add some pzazz!
Well, if you're keeping it as a flatcolour, that is. If not, you can do this in the shading step, which I have a tutorial on here: (lol insert link again when I have it done).

Anyway, what I mean by pzazz is eye shine, eye shading, nose shine, and hair shine.
It's ez. Make a new layer above everything else for the eye shading. Set it to multiply. Choose a dark colour similar to the one in the character's eye, and then shade the top.
Make another layer above this one and use it for the shinies. Just choose highlight colours and highlight accordingly.





Ta-da! This is mine completed: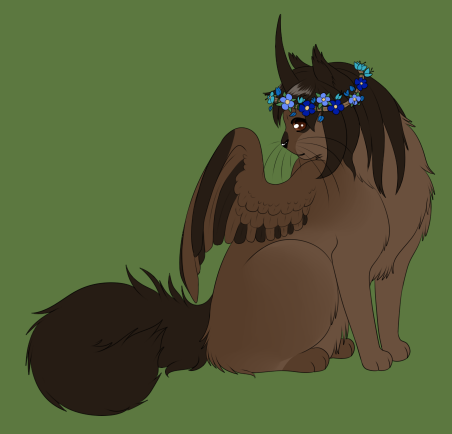 Character is (C) Jager!!

Hope this helps!