So I've known for a long time the Nushaa poses have been missing on the original topic. I even made a topic long ago trying to retrieve all of them so I could use them, but no one was able to find them all. Even if I had all the poses, I knew it would be a challenge knowing what poses went to what numbers. So I decided to go to Nushaa's old topic, right click on the image files that are no longer there, and bring the images up in a new tab. Now I understand the images are gone, BUT the file names that Nushaa named these poses were still up in the address bar. I decided to take the file names and paste each one into the WHF search area and was able to find almost all the images with their file names. Since I was able to find most of the poses because of their file names, I was able to put all the images in order.

Long story short, I hope this topic can be used as a future reference for those who may want to use Nushaa premades again that may not have had the chance if they didn't know what poses went to which numbers on the topic.

***Edit: Thank you to Bunny for giving me the files for the #24/#25 poses***

Original topic: viewtopic.php?f=75&t=4065
(c) Nushaa [NOT free]

1.

2.

3.

4.

5.

6.

7.

8.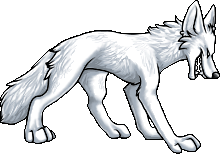 9.

10.

11.

12.

13.

14.

15.

16.

17.

18.

19.

20.

21.

22.


23.


24.


25.