The Art Review Team would like to make an announcement regarding the use of screenshots as proof of purchase for premade poses.
We all know that it may sometimes take a bit a time for artists to update their permission list. And that's fine! Furthermore, you are more than welcome to provide us with a screenshot as proof of payment
along with
a link to the thread in which the pose was purchased.
However! The ART will no long be accepting screenshots of the
delta transfer email
as proof of purchase. This is due to the fact that a user could just as easily not click the link inside the email, and not send the deltas.
Instead, we ask that you please screenshot your
delta statement
!
You can get to the statement by clicking "My Account" on the map, then "Show My Deltas" :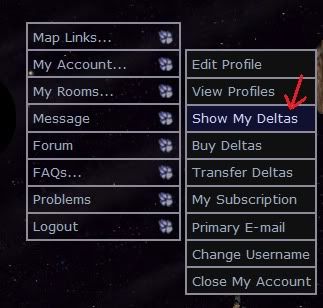 This will open up a new, smaller window that will list all of your recent transactions. Make sure that you have the affiliated transaction visible in your screenshot!
If you would like instructions on how to take and save a screenshot, please see the tutorials below!
Windows
Mac
Thanks for your understanding!