"Build one-page sites for pretty much anything!

Whether it's a personal profile, a landing page to capture emails, or something a bit
more elaborate, Carrd has you covered. Simple, responsive, and yup — totally free."
- https://carrd.co/
Members using Carrd to customize their profiles (Sniffs) have become increasingly popular throughout the past few years!

Carrd allows you to use custom backgrounds, icons, text, music files and other codes to give your Sniff a personalized sleek design.

This attachment will automatically hide your default profile options (real name, gender, icon, email, gifts, etc.). Some users may have found a way to change this setting.
If you're familiar with Carrd and just need the code to attach it to your profile, copy and paste this code below:
Code: Select all
<meta http-equiv="Refresh" content="0; url='CARD LINK'" />
Example

Getting Started
Once you've successfully registered on the site, you'll have the option to use a free or paid subscription. Free accounts are able to create 3 free pages ("sites") to be customized and advertised with their own designated URL. Naturally, paying accounts receive more benefits such as a custom URL not using the Carrd domain.
Creating a Site
Carrd will provide you with free templates to choose from for your preferred layout. Or you can create one from scratch by clicking "blank canvas". These sites will be organized in order of creation on your

Dashboard

. You can access the dashboard at any time through the three lines on the upper right corner.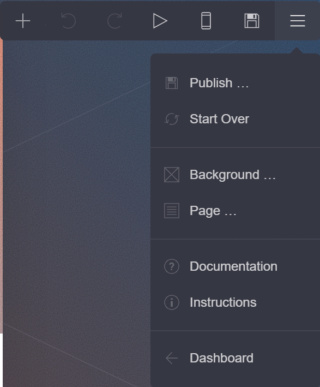 Publishing

(or clicking the floppy disc icon) the design and generates a Carrd URL for you.
This link is what you're going to plug into the code above to display your site. When publishing, you'll be asked to choose a

Title

and

Description

. The site's title will be displayed on the browser's tab, where you see [TOPIC TITLE] next to Guardianess' icon. The description you choose can be used for bookmarks and search engines.

When selecting the

Background

you can choose between a solid color, gradient style, or an image or video to upload behind your information layout.



Page

settings allow you to customize a window (border, color, transparency, style) for where you're going to type up your bio, depending on the layout you selected. This will just take some toying around with to find the format that you like!
Always remember to save and publish your changes so they're not lost!
That pretty much sums up our basic Carrd Guide! Everyone is encouraged to comment below with their own tips on how to take better advantage of Carrd and its possibilities!